Providing Quality Yarns To Independent Yarn Shops since 1964.
Hello, and Welcome to Plymouth Yarn's Blog!
You can find Design Details from Vanessa Ewing and Marketing News from Kaelin Hearn - Find out our newest ideas and thoughts. We plan to talk about all aspects of the industry from yarn, knitting, crocheting, design, patterns, etc. If you are looking to purchase yarn, please click the "Find a Shop" link to the right. We are wholesale only. To always be in the loop, be sure to subscribe to our blog by clicking here. We welcome all to join and participate. Let's have fun:)
Written on February 14, 2014 at 8:30 am, by Vanessa
I am really enjoying the look of "well-loved" knits lately. Wearing something from a couple decades past, even though it isn't particularly something bought at a vintage store, is super cool and chic. "What's old is new" seems to be the motto!
Hand knitters can really take advantage of this theme. Purposely adding patches or embroidery to a sweater, hat, afghan or even sock can make your well loved items refreshed. Foxy Patches and Native American neckline and  Take a look at these clouds
For this month, I've designed a patched-up guernsey-esque pullover in lovely Grignasco Loden. I love how the tweedy fleck in the Loden matches all the colors I've used– the grey tweed has bits of gold and blue. The yellow and blue have a hazy tan/grey to it. They were meant to be together! The Loden creates a delightfully soft tweedy fabric with a hint of a halo.
Where to start? Your sweater is like a blank canvas. The best way to begin embellishing your knit is to sit down and plan out the space. Draw a couple sketches, swatch, until you are satisfied. I made had a couple patches (some in seed and some in garter) and had a pretty good idea where they would go on the pullover. Once  sewn in place, I felt like something was missing at the bottom of the sweater.  I knit up a floral arrangement of a vine and leaves and stitched it into place. It truly has a whimsical feel, much like the picture knits of the 80s.
Loden Women's Patchwork Guernsey Pullover
To Fit Women's Size: S, (M, L, XL, XXL, XXXL)
Approx. Finished Chest: 36", (40, 44, 48, 52, 56)
Length: 24", (24 ½, 25, 25 ½, 26, 26 ½)
Sleeve Length (from underarm): 18 ½" (all sizes)
Materials:
Loden:
8, (10, 11, 12, 13, 14)—50G balls, color 590 MC Grey
1, (1, 1, 2,  2, 2)—50G balls, color 603 CC1 Yellow
1, (1, 1, 2, 2, 2)—50G balls, color 809 CC2 Blue
Gauge: 18 sts, 22 rows= 4" in st st on US size 7 (4.5mm) needles,
18 sts, 28 rows= 4" in double moss st on US size 7 (4.5mm) needles,
18 sts, 40 rows= 4" in garter st (k every row) on US size 7 (4.5mm) needles,
20 sts= 4" in seed cable st & 2×2 ribbing on US size 7 (4.5mm) needles.
Needles/Notions: US Size 7 (4.5mm)- 16 & 32" circular
needle, set of US Size 7 (4.5mm) DPNs, 2 stitch
markers (m), 4 removable markers (m), 3 stitch holders, cable needle.
Pattern is written for the smallest size, with larger sizes in parenthesis. If only one number is given, it applies to all sizes.
When working the Seed Cable St, work either chart or written instructions. If following the chart, work RS Rows from right to left, and WS Rows from left to right.
Pullover body and sleeves are worked in the round until the armholes.
Double Moss St (Multiple of 2 sts + 1)
Rows 1 and 4: K1, *p1, k1; rep from * across.
Rows 2 and 3: P1, *k1, p1; rep from * across.
Rep these 4 rows for pattern st.
Seed Cable St (Multiple of 9 sts + 5)
Row 1 (RS): *(P1, k1)2x, p1, C2F, C2B: rep from * to last 5 sts, (p1, k1)2x, p1.
Rows 2 and 4: K2, p1, k2, *p4, k2, p1, k2; rep from *.
Row 3: (p1, k1)2x, p1, k4; rep from * to last 5 sts (p1, k1) 2x, p1.
Rep these 4 rows for pattern st.
Body
With 32" circular needle and MC, CO 180, (200, 220, 240, 260, 280) sts. Join in the round, being careful not to twist. PM to mark beg of round. Work in 2×2 rib (k2 sts, p2 sts) for 3". K across next row, dec 18, (20, 22, 24, 26, 28) sts evenly across. 162, (180, 198, 216, 234, 252) sts. Place another m to mark the halfway point of the round.
Work in st st (k every row) until body measures 17" from CO edge, ending 11, (15, 16, 20, 20, 21) sts before the end of the last round.
Shape Armhole: BO 22, (30, 32, 40, 40, 42) sts- removing the m as you get to it, k to 11, (15, 16, 20, 20, 21) sts before next m, BO 22, (30, 32, 40, 40, 42) sts- removing the m as you get to it, k to end of row.
59, (60, 67, 68, 77, 84) sts for each section.  You will now be working just on the Back section.
Place the other 59, (60, 67, 68, 77, 84) sts onto a holder.
Back
Turn so that WS is facing. Work back and forth in rows in st st (p1 row, k1 row) for 2", end having worked a k row. P across next row, inc 9, (8, 10, 9, 9, 11) sts evenly across. 68, (68, 77, 77, 86, 95) sts.
Beg working in Seed Cable st. When armhole measures 6", (6 ½, 7, 7 ½, 8, 8 ½), work neck shaping as follows:
Neck Shaping: Pattern to center 26, (26, 27, 27, 28, 29) sts, place those center sts onto a holder, attach another strand of yarn, pattern to end of row. 21, (21, 25, 25, 29, 33) sts for each shoulder.
Working both sides at once, dec 1 st at each neck edge every other row 5 times—5 sts dec'd for each shoulder.
16, (16, 20, 20, 24, 28) sts rem for each shoulder. Place sts onto a holder.
Front
With WS facing, rejoin MC & p across all 59, (60, 67, 68, 77, 84) sts on holder. Work neck shaping row same as for back when armhole measures 4", (4 ½, 5, 5 ½, 6, 6 ½). 16, (16, 20, 20, 24, 28) sts rem for each front.
Work even until front measures same as back. "Kitchener st" or "3 needle BO" the back and front sts together.
Sleeves
With DPNs and MC, CO 36, (36, 40, 40, 40, 40) sts. Join in the round, being careful not to twist and PM. Work in 2×2 rib (k2 sts, p2 sts) for 2". Beg working in st st (K every row) for 2" more. Inc 1 st before and after the m on next and foll 5th, (4th, 4th, 4th, 3rd, 3rd) round 14, (16, 16, 18, 21, 24) times total—28, (32, 32, 36, 42, 48) sts inc'd.
64, (68, 72, 76, 82, 88) sts. Work even in st st until sleeve measures 18 ½" from CO edge. Place a removable m at each end of next round. You will now beg working in rows in st st. Cont to work another 2 ½", (3 ½, 3 ¾, 4 ½, 4 ½, 4 ¾). BO all sts on next round. Make another sleeve.
Double Moss Patches
Left Front Patch (applied just below the body rib)
With CC2 and 16" circular, CO 29, (31, 33, 35, 37, 39) sts.
Work in double moss st for 6", (6 ½, 7, 7 ½, 8, 8½). BO all sts on next row.
Right Sleeve Patch (applied around elbow)
With CC2, CO 19 sts.
Work in double moss st for 5". BO all sts on next row.
Garter Patches
Right Front/Back Patch (applied ½ toward the back and ½ toward the front, just above the armhole)
With CC1 and 16" circular, CO 40, (46, 50, 54, 58, 64) sts.
Work in garter st (k every row) for 3 ½", (4, 4 ½, 5, 5 ½, 6). BO all sts on next row.
Left Sleeve Patch (applied just above the sleeve rib)
With CC1 and 16" circular, CO 14 sts.
Work in garter st (k every row) for 2 ½". BO all sts on next row.
Finishing
Block body and sleeves to measurements. Set in the sleeves (from the m) into the armholes.
Neck Rib: With 16" circular, MC, and RS facing, pick up and k15 sts along the left front neck to front holder, k26, (26, 27, 27, 28, 29) sts from front holder- dec 1, (1, 0, 0, 1, 0) st, k15 sts along the right front neck to shoulder, k6 sts from the back neck to holder, k26, (26, 27, 27, 28, 29) sts from the back neck-dec 1, (1, 0, 0, 1, 0) st, k6 sts from the back neck. PM to m beg of round. 92, (92, 96, 96, 96, 100) sts.
Work in 2×2 rib (k2 sts, p2 sts) for 1". BO all sts in rib on next round.
Sew the patches to their designated areas if you so desire- or place them wherever you like. Use a basting st along the edges of the patches in either CC1 or CC2 to add extra contrast/texture if you desire.
Small Leaf:
(make 1 each in CC1 & CC2) With DPNs, CO 13 sts.
Row 1 (WS): K6, p1, k6.
Row 2: K5, sl2, k1, p2sso, k5—2 sts dec'd. 11 sts.
Row 3: K5, p1, k5.
Row 4: K4, sl2, k1, p2sso, k4—2 sts dec'd. 9 sts.
Row 5: K4, p1, k4.
Row 6: K3, sl2, k1, p2sso, k3—2 sts dec'd. 7 sts.
Row 7: K3, p1, k3.
Row 8: K2, sl2, k1, p2sso, k2—2 sts dec'd. 5 sts.
Row 9: K2, p1, k2.
Row 10: K1, sl2, k1, p2sso, k1—2 sts dec'd. 3 sts.
Row 11: K1, p1, k1.
Row 12: Sl2, k1, p2sso, cut yarn and fasten off, leaving a long tail for sewing.
Large Leaf:
(make 2 with CC1 & 1 with CC2) With DPNs, CO 5 sts.
Row 1 and all WS Rows: P all sts.
Row 2: K2, yo, k1, yo, k2—2 sts inc'd. 7 sts.
Row 4: K3, yo, k1, yo, k3—2 sts inc'd. 9 sts.
Row 6: K4, yo, k1, yo, k4—2 sts inc'd. 11 sts.
Row 8: K5, yo, k1, yo, k5—2 sts inc'd. 13 sts.
Row 10: K all sts.
Row 12: Ssk, k to last 2 sts, k2tog—2 sts dec'd.  11 sts. Rep Row 11 and 12– 4 times more—8 sts dec'd. 3 sts rem.
Next RS Row: Sl1, k2tog, psso, Cut yarn and fasten off, leaving a long tail for sewing.
With a double strand of CC2, make a chain st across the front of the pullover. Arrange the leaves and sew them onto the front (as shown in the photo). Weave in all ends.
©2014 Plymouth Yarn Company. 021014vle
ABBREVIATIONS: beg= begin(ning), BO= bind off, C2B= sl 1 st to cable needle and hold to back, k1, k1 from cable needle, C2F= sl 1 st to cable needle and hold to front, k1, k1 from cable needle, CC= contrast color, CO= cast on, cont= continue, dec= decrease, DPNs= double pointed needles, foll= following, inc= increase, k = knit, m=marker, MC= main color, p = purl, PM= place marker, p2sso= pass 2 slipped sts over, psso= pass slipped st over, rep= repeat(ing), RS= right side, sl = slip,  SSK =  slip 1 st as if to knit, slip a second st as if to knit, knit them together through the back loop, st(s) = stitch(es), st st = stockinette st, tbl = through back loop,  tog = together,  WS = Wrong Side, yo = yarn over
Written on January 22, 2014 at 3:54 pm, by Cia
From the Desk of Cia Abbott Bullemer
Spring is Springing!
And after our trip across the country to participate in the Spring Show of The National Needle Arts event, we here at Plymouth Yarn are PUMPED! We had a tremendous response for our neon colors in Encore Worsted and our new sock yarn called Neon Now!
After returning from Italy in July on a Yarn Sourcing trip, we witnessed the same about trends. Neon is still wildly out there!  It is hot, it is now, and it is available!
Here are a few examples of neon for color combos.  I love the one below with the black and grey-see how it makes the orange pop but yet not read completely neon? LOVE THAT!
And then putting orange and fuchsia together? Who'd have thought that worked. But it does! Tell us what you do with neon!
Written on December 31, 2013 at 9:28 am, by Cia
Reflection is a common pass-time around this time of year.  Looking back on 2013, we have run a report on what sold the best this year.  Here you have it! In the reflection of the year 2013, we selected the top 13 best sellers.
#13 1570
#12 2526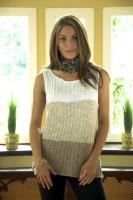 Linen Concerto    
#11 2555
Encore Worsted and Encore Worsted Colorspun
#10 2496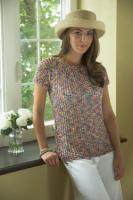 Colorando
# 9 2436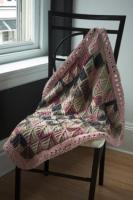 Encore Colorspun
#8 NO26
Baby Alpaca Grande
#7 2466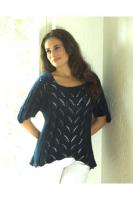 Cleo
#6 2514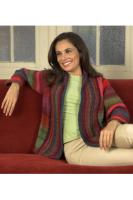 Gina
#5 2437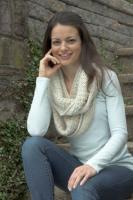 Baby Alpaca Grande Hand-dyed
#4 2515
Gina
#3 1530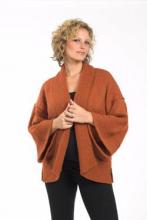 Encore Worsted
#2 1873
Encore Chunky
#1 2516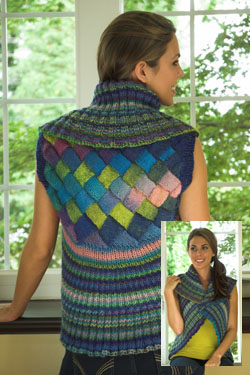 Gina
Written on December 5, 2013 at 12:20 pm, by Cia
From the Design Director's Desk- Cia Abbott Bullemer
This is the color chosen via Pantone the Color Experts. They predict what the colors will be-or do they set the trend-? What follows what? The chicken or the egg…
Here at Plymouth, we have several different yarns that fill this color range already.  Consider using one of these  for your next cowl, cardigan or baby girl's cuddly blanket that she will drag around for years to come.  It is just a color that radiates warm sunshine, peace and tranquil emotion.
Baby Alpaca Grande color 834.  Baby Alpaca Worsted color 8620, Cleo color 139, DeAire color 7713, Dynamo color # 3, Encore color 958 or color 458, Eros color 7107, Galway 132 or 177, Gina color 1 or color 8, Heaven color 55, Jeannee Worsted color 25, Johanne color 10, Kudo color # 54, Oh My color 9624, Pasea color 1014, Toria color 56, Whitney color 2001, Worsted Merino Superwash color 64 and Sahara color 1312.
Is that enough to choose from?
Written on November 27, 2013 at 8:50 am, by Allison
Happy Thanksgiving from The Plymouth Yarn Company! We are sponsoring a fabulous deal for your Small Business Saturday shopping! Visit one of these shops on November 30th and the first 10 customers in each shop to purchase $50 of Plymouth Yarn products will receive a coupon to save $20 off their next $50 Plymouth Yarn purchase during the month of December.  This is a limited time deal and original purchase must be made on November 30th.  Get to your yarn shop early for best selection. Contact the shop for hours. This offer is available in store and only at the shops listed below.  See shop for further details.
Yarns Downtown, Trussville, AL
Unraveled Yarn and Gifts, Florence, AL
Phoenix Knits, Phoenix, AZ
Babetta's Yarn and Gifts, Fair Oaks, CA
Lofty Lou's, Placerville, CA
Yarn del Sol, Mission Viejo, CA
Needle in a Haystack, Montrose, CA
A Major Knit Work, Van Nuys, CA
Heartstrings Yarn Studio, Chico, CA
The Wool Lady, Temecula, CA
Raincross Fiber Arts, Riverside, CA
The Yarn Boutique, Lafayette, CA
Navarro River Knits, Fort Bragg, CA
Fiberspace, Sterling, CO
The Recycled Lamb, Golden, CO
The Stitchin' Den, Greely, CO
Serendipity Yarn and Gifts, Buena Vista, CO
YarnWest, Evergreen, CO
Yarn Barn, LLC, Woodbridge, CT
Creative Fibers, LLC, Windsor, CT
Creative Fibers, Windsor, CT
The Yarn Basket, Branford, CT
Knits & Pearls, Avon CT
The Knitting Loft, Washington DC
Stitches with Style, Newark, DE
Knit'n Knibble, Tampa, FL
Needlecraft World, Kissimme, FL
The Knitty Gritty, Vero Beach, FL
Elegant Stitches, LLC, Miami, FL
A Stitch in Time, Jacksonville, FL
A Stitcher's Haven, Plantation, FL
Needle Nook, Atlanta, GA
The Yarn House, Watkinsville, GA
Rare Purls, Duluth, GA
Blue Water Yarns, Arnolds Park, IA
The Yarn Connection, Idaho Falls, ID
Blue Beaker, Ottawa, IL
Woolly Lamb Yarn Shop, Chicago, IL
Blue Water Yarns, Arnolds Park, IL
Knitting Etc, Orland Park, IL
Gene Ann's Yarn, Barrington, IL
River Knits, Lafayette, IN
Special Things Yarn Shop, Utica, KY
Tealou & Josephine, Hammond, LA
The Good Good Sheep, Princeton, MA
Yarn's End, Hanover, MA
Creative Warehouse, Needham, MA
Metaphor Yarns, Shelburne, MA
Marji's Yarncrafts, Braintree, MA
The Yarn Spot, LLC, Wheaton, MD
Vulcan Rest Fibers, Chesapeake City, MD
Crazy Moose Fabrics, Greenville, ME
The Yarn Sellar, York, ME
Basketful of Yarn, Clarkston, MI
Yarns to Go, Alpena, MI
My Craft Room, Troy, MI
Artisan Knitworks, Farmington, MI
Knotted Needle, Grosse Point Woods, MI
Nautical Yarn, Ludington, MI
Ivelise's Yarn Shop, St Joseph, MI
Amazing Threads, Maple Grove, MN
The Yarn Garage, Rosemount, MN
Yarn Harbor, Duluth, MN
3 Kittens Needlearts, Mendota Heights, MN
Hillcreek Yarn Shoppe, Louisiana, MO
The Yarn Basket, Petal MS
Wild Purls, Billing, MT
Yarn Charm, Lincoln, NE
Yarn and Fiber Company, Derry, NH
Seacoast Sewing and Quilting, Portsmouth, NH
Woolbearers, Mt Holly, NJ
The Stitching Bee, Chatham, NJ
Yarn Crafters, Freehold, NJ
Fiber Arts Studio, Cape May, NJ
Knit One Needlepoint Too, Monticello, NY
Plattsburgh Yarn & Gifts, Plattsburgh, NY
Carol's Crafts, Rome, NY
The Yarn Connection, Campbell Hall, NY
The Yarn Shop, Columbus, OH
Knots – Knitting on the Square, Chardon, OH
Busy Beaver Arts n' Crafts, Beavercreek, OH
Silk Road Textiles, Cincinnati, OH
Main Street Yarns, Mason, OH
Sally's Shop, Wadsworth, OH
SweetieWray's Yarn Shop, Watonga, OK
Nancy Williamson Framing and Fibers, Clatskanie, OR
Middleford Yarn, Medford, OR
Stash, Ardmore, PA
The Lamb's Wool, Lansdale, PA
Yarns By Design, Oakmont, PA
The Knitter's Edge, Bethlehem, PA
Knit-N-Purl, Myrtle Beach, SC
Rainbow Yarn & Fibres, Germantown, TN
Mountain Hollow Farm, Tazewell, TN
Loopville, Knoxville, TN
Nancy's Knits, Houston, TX
Kamille's, Where Friends Wind Up, West Jordan, UT
Hemstitched Heirloom, Bountiful, UT
Heindselman's, Provo, UT
Unraveled Sheep, Sandy, UT
Peaceful Heart Alpacas, Fancy Gap, VA
Baa Baa Sheep, LLC, Norfolk, VA
Never Enough Yarn, Winchester, VA
Wool Becomes Ewe, Monterey, VA
Allyn Knit Shop, Allyn WA
Magpie's Cottage, Sheboygan Falls, WI
Prairie Stitcher, Douglas, WY
Aberdeen's Wool Company, Ontario, Canada
Written on November 25, 2013 at 10:06 am, by Allison
Small Business Saturday is one of my favorite days! Beat the huge crowds, long lines and support your community on November 30th!  There are so many benefits to shopping small.
Money you spend in your community usually gets put back into your community.   Shop owners are more likely to use that money to purchase from other businesses in the community.
Small businesses are 250% more likely to donate to local charities than large or big box businesses. That's just good for everyone!
Local businesses are usually owned by the people who live in the community, they are less likely to leave and want to invest into the community's future.
It's better for the environment.  Less transportation = less waste
THE BEST customer service
I can go on all day but I think you get the idea.
So on November 30th get out to Main Street, get a cup of coffee, and take a look at all the unique gifts you can buy and create this holiday season.
HEY YARN SHOPS or other local businesses…please post below your shop name, address, hours on November 30th.  You can also let us know of any specials or sales you have going on.  We'd love to share them! Also, Yarn Shops-check your email for a special event!
Written on November 5, 2013 at 11:01 am, by Allison
I saw this cowl on the neck of our designer Cia in the office a few months back and I just loved the look of it.  I made her take it off and let me try it! I can't normally wear the bulkier cowls but I love making them as gifts.  This Angora Cowl is for someone like me.  It has a beautiful drape, warm without being bulky and the colors chosen just work so well together.  Did I mention it's Angora? This would also be beautiful made with Angora Glitz.  So grab that holiday list and check off a name or two with this design!
ANGORA
"Brighten Up Winter" Cowl
One Size Fits All -24" in diameter
Materials: Angora – 2 balls Color A #779 fuchsia;  2 balls Color B #3000 lime; and 1 ball Color C #3007 orange; 10g each ball
2 yards of Scrap yarn for provisional cast on
Gauge:  18sts and 22 rows= 4" in st st on US size 8, or size to obtain gauge.
Needles: US size 8 needles, and tapestry needle.
Stitch Pattern:
Row 1(RS) Knit
Row 2: (WS) Purl
Row 3: (RS) Purl
Row 4: (WS) Knit
Repeat rows 1-4 for pattern
With Scrap yarn, cast on 45 sts.
Next Row, and Color A, start with Row 2 of Stitch Pattern.
Work in *Color A for 3 Repeats of Stitch Pattern.  Change to Color B for 3 Repeats, the Color C for 1 Repeat;
rep until piece measures approx 24" ending with Color C on Row 4 for last repeat.  Leave sts on needle.
Unravel Scrap yarn and slip live stitches on second needle.  Graft together the cast-on stitches with the last stitches using the Kitchener Stitch.  (See directions below)
Kitchener Stitch:
Break yarn leaving a 2 yard tail. Hold 2 needles parallel in left hand with points facing out.
1St: Bring threaded needle thru front st as if to purl and leave st on needle.
2nd: Bring threaded needle thru back st as if to knit and leave st on needle.
3rd: Bring threaded needle thru first front st as if to knit and sl this st off needle.  Bring threaded needle thru next front st as if to purl and leave st on needle.
4th: Bring threaded needle thru first back st as if to purl, sl this st off, bring needle thru next back st as if to knit, leave this st on needle.
Repeat steps 3 and 4 until all sts are used.
Weave in all ends.
©2013 Plymouth Yarn Company.  011413cab
Written on October 31, 2013 at 9:58 am, by Cia
Posted by Cia Abbott Bullemer
Make this easy Marge Simpson wig.  Using the pattern attached, work until the hat is 16″ or so, randomly adding cables, then finish the crown as written.  Stuff with quilt batting and you got it!  I used Plymouth Yarn Encore Mega color # 133, 2 balls!  You will have Homey all a-gog!
Written on October 29, 2013 at 8:03 am, by Allison
I refuse to admit that I am behind on my Christmas knitting so I'm celebrating Halloween a little extra this year.  I have severe carpal tunnel that has been plaguing me .  Surgery on righty has been completed, lefty is going under the knife in just a couple of months.  Knitting has been slow going and crochet has been a little easier for me.  That being said….here are some things that make me happy about Halloween.
Jan Lewis' Free Pumpkin Pattern on Ravelry
and one more thing I love about Halloween-this sweater! Free download is available at plymouthyarn.com
Maybe next time I'll be willing to admit that Christmas is less than 9 weeks away.
Written on October 15, 2013 at 1:52 pm, by Allison
Choosing Yarn for YOUR Sweater
Yarn choice is arguably the most important part of planning your sweater but how do you know which yarn is suitable for your sweater? Lets look at a couple factors that will affect the yarn you choose to make your sweater.
1. Who Are You Knitting For

The first thing you'll want to consider is who you are knitting this sweater for. Think about where they live, is it warm or cool? Where will you (or they) wear this sweater? Is it going to be for your next dinner party or for backpacking through the mountains. Once you have an idea of who will wear it and where they will wear it you can choose a yarn that will be suitable.
2. Care

The next thing you'll want to think about is how much time you have to take care of your new favorite sweater. Do you want to take the time to hand wash or would you prefer to have a machine washable yarn? If you would rather have a machine washable yarn, look for superwash wool or cotton yarns. If you were thinking of using something a little bit more luxurious but want a sweater that is easy to care for, try using buffalo yarn as it can be machine washed and dried! If you are knitting for children, washable is probably a good option.
3. Fiber Content

The type of fiber you choose will greatly affect the feel and warmth of your sweater. Animal fibers like wool, alpaca and cashmere tend to be warm and soft to the touch. Plant fibers like cotton, bamboo and hemp tend to be cooler on the skin but great for those who are allergic to some animal fibers. To get the benefits of different fibers try using a blend.
4. Color

This is my favorite part of choosing yarn for my next sweater! Take a look at your wardrobe before you go to buy yarn and find something that will work with the clothing you wear most often. There is nothing so exciting as getting to wear your new sweater all the time! When you buy your yarn be sure that all of the skeins are from the same dye lot so you don't end up with a section of a slightly different color. If you are using a hand dyed yarn with a lot of color variation, try alternating skeins every few rows so that your color blends nicely. One last thing to consider when you are choosing a color for your yarn is skin tone. Be sure that the yarn you choose compliments your skin tone so that you will look fabulous in your new sweater!
5. Price

The last thing you'll need to think about when you are choosing yarn for your sweater is how much you are comfortable spending on yarn. My advice is, don't skimp on yarn. You will be spending a lot of time and energy to create your sweater, choose a fiber that matches the care you have taken to create the sweater. The nicer the fiber, the more you will want to wear it. On the other hand if this is your first sweater and you are just testing the waters of sweater knitting maybe an inexpensive yarn would be prudent.
If you'd like to learn more about choosing the perfect yarn for your sweater, download our free Sweater Planning Guide. In this guide we talk about choosing a suitable yarn, how much yarn to buy and how to plan a sweater that you'll love!
This guest post is a part of the 30 Day Sweater Challenge promo tour. Join us this month as we help 5,000 knitters around the world knit a sweater they'll love, in 30 days. To sign up just visit 30daysweater.com/plymouthyarn and download your free Sweater Planning Guide. It will help you get started on the right foot! See you in October!